| Laser Tire Marking, 4JET Technologies 4JET´s QR code marking is finalist for REIFEN Innovation Award
4JET Technologies GmbH is nominated for the Innovation Award at REIFEN 2016.
The company has developed a solution to individually mark every tire with a unique and permanent QR (quick response) code that can be identified with most smart phone camera apps.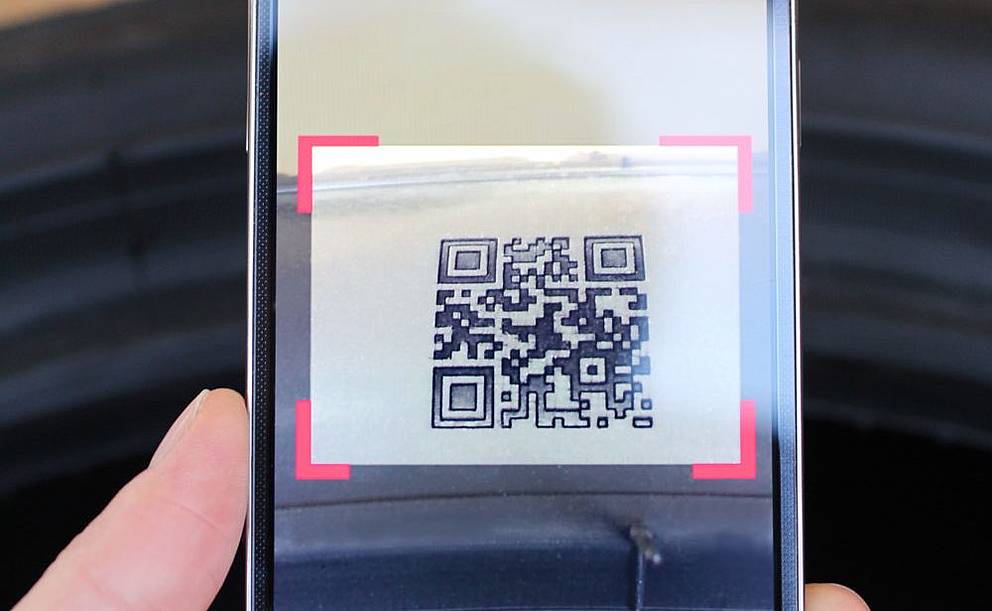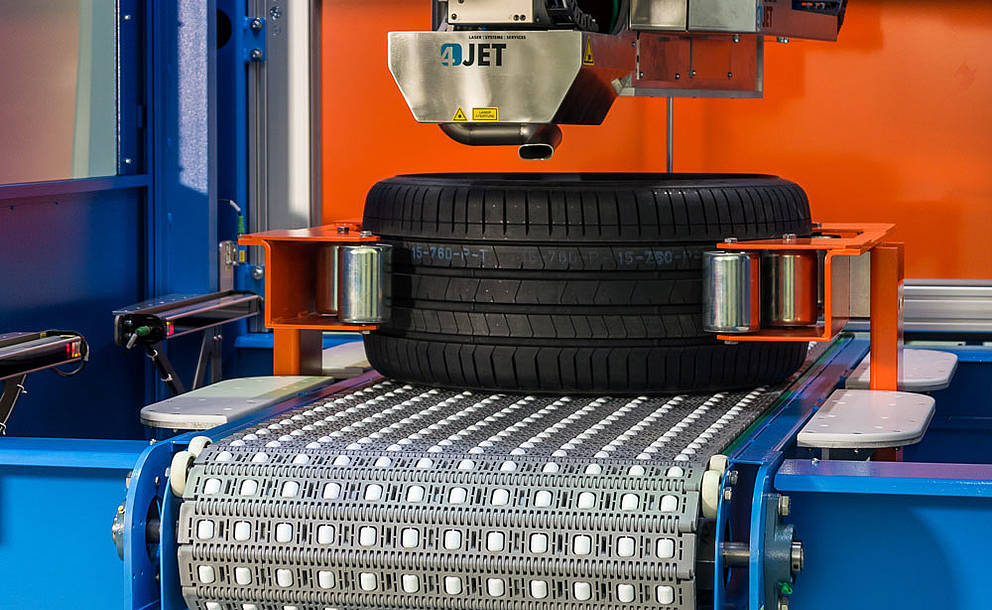 4JET´s novel laser marking process engraves an individual QR code in tire sidewalls. The high contrast engraving can be read using public domain apps available for Apple iOS or Android devices.
The SCANNECTTM solution – short for "scan and connect"
– enables a long standing wish of the tire industry: being able to trace tires through their life cycle and to get in closer touch with its end customers.
The method is clearly superior to the standard labeling technologies
Other than machine readable paper barcodes that have a limited lifetime, molded QR codes that are not unique, RFID tags that require specific reading hardware or engraved plain text serial codes, that requires to type in numbers offline, the SCANNECTTM solution enables a one of a kind product identification that can directly link to a web based CRM database.
Such a direct link provides advantages for all stages of the tire value chain:
Manufacturers can get to know their end customers and address them with specific marketing campaigns, such as warranty extensions, winter tire promotions and social media campaigns.
OE car tire manufacturers can employ QR codes as a means of assuring traceability and reducing the impact of product recalls.
Commercial fleet managers can use laser markings to organize inventory, track usage and prevent theft.
End customers can retrieve valuable technical and commercial information about their tire specs, suitable replacements or quickly enter online market places for replacements or to sell used tires.
The crisp laser markings are either applied in the tire factory, further downstream in the car/wheel assembly or at the point of sale. Laser engraved QR codes are recessed into the surface of the tire and hence protected from wear.
Marking is performed by the latest version of 4JET´s proven line of T-Mark systems that are widely used in new tire and retread tire manufacturing worldwide.
Back