Since our foundation we have been supporting social initiatives. A lighthouse project in 2022 was our support for people from Ukraine: together with our employees we organized donations in kind and money as well as housing in a volume of about 50,000 Euros.
But we also like to support projects run by our employees, such as the Movember campaign for men's health. Other initiatives we supported in 2022 were:
Bündnis Entwicklung Hilft
Aktion Wasserbüffel
Help for Strays e.V.
We want to be a fair employer for our currently 170 employees in 3 nations. We train, we educate, we try to offer a balance of family and job. For example through flexible working hours, up to 60 vacation days per year or the possibility to work remotely.
In 2022 we were rated as a "Top Company" by the Kununu employee satisfaction rating platform and we rank amongst the top 5% performing employers in Germany.
Our products enable better solar cells, kerosene savings in air traffic, or resource-saving surface cleaning.
In 2022 we certified our environmental management system according to DIN 14001. Our cross-departmental environmental team optimizes our ecological footprint in our daily work.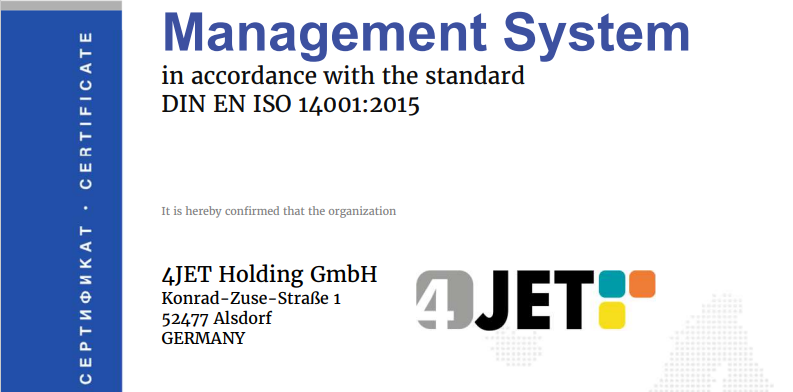 We work in a highly dynamic market environment with high complexity, technical risks and international competitive pressure. We counter this with a long-term value-based business philosophy: we leave no customer alone, we stand by our commitments and we always remain fair - despite all challenges. Our Code of Conduct provides us with a binding framework for our actions. The rating agency Ecovadis awarded our ESG system, which is still under development, a silver medal and we are among the top 15% of companies there.