PRECISION AND CREATIVITY FOR APPEALING PV MODULES
State-of-the-art laser structuring technology opens completely new possibilities for the production of semi-transparent and aesthetically pleasing PV modules. Thanks to the highest precision, there is no need to worry about disruptive interference. Even with complex contours, free-form processing enables extended design freedom.
The innovative technology also allows logos and even images to be easily created not only within a module, but also on much larger surfaces by cleverly combining individual modules with each other.
The basic idea behind laser structuring is to selectively remove or structure thin functional layers on glass while ensuring the highest precision and quality. These functional layers can include transparent conductive oxides (TCO), metallic layers or photovoltaic absorber layers.
The right laser source is selected extremely carefully, taking into account pulse length, pulse energy and beam shaping to achieve the best possible results. Our expertise in laser source selection and matching is the key to outstanding processing efficiency and quality.
We rely on years of experience and a modern laboratory to analyze and continuously optimize the quality of material processing. With our support, you can achieve perfection in your PV modules and create innovative solutions that are both aesthetically pleasing and functional.
Laser structuring technology enables the development of PV modules that not only generate energy efficiently, but also take the design of your application to a new level. From architecture to solar technology, rely on precision and creativity with our laser structuring technology.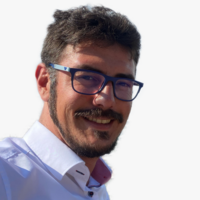 JobShop - Laser technology as a service

Through our JobShop we offer you the chance to benefit from 4JET's high-tech equipment for patterning glass without having to make the initial investment for your own laser processing systems. Our MicroFab location in Prutting near Rosenheim not only handles all production steps from initial sampling to 100% quality control, but also the procurement of substrates, cleaning and packaging as well as door-to-door logistics.
If you are interested in purchasing one of our precision laser systems for structuring glass, here is your opportunity to gain initial experience with the quality of laser patterning.
For more information about our laser processing service, please contact us at any time or visit our JobShop website.
4JET's solution for the perfect function on glass
Meet our TOPAZ line – designed for flexible, high-accuracy and cost-effective laser patterning on glass enabling the perfect function in architectural glass or Smart Windows as well as in transportation glass applications and technical glass applications.
Contact
We look forward to your questions – our experts are at your disposal.