PEARL VLIS – Volume Laser Induced Structuring
Our new VLIS (Volume Laser Induced Structuring) process enables the fabrication of high-precision TGV ("Through Glass Vias") for advanced packaging in glass/quartz wafers, or substrates for displays.
TGV are micro-holes with a diameter of typically 10µm to 100µm. For various applications in the advanced packaging sector, tens of thousands of these vias are deposited per wafer and metallized to produce the required conductivity. TGVs are also used in the manufacture of displays, for example based on µLED. Previous methods for manufacturing were slow, associated with high reject rates and difficult to match to the metallization process.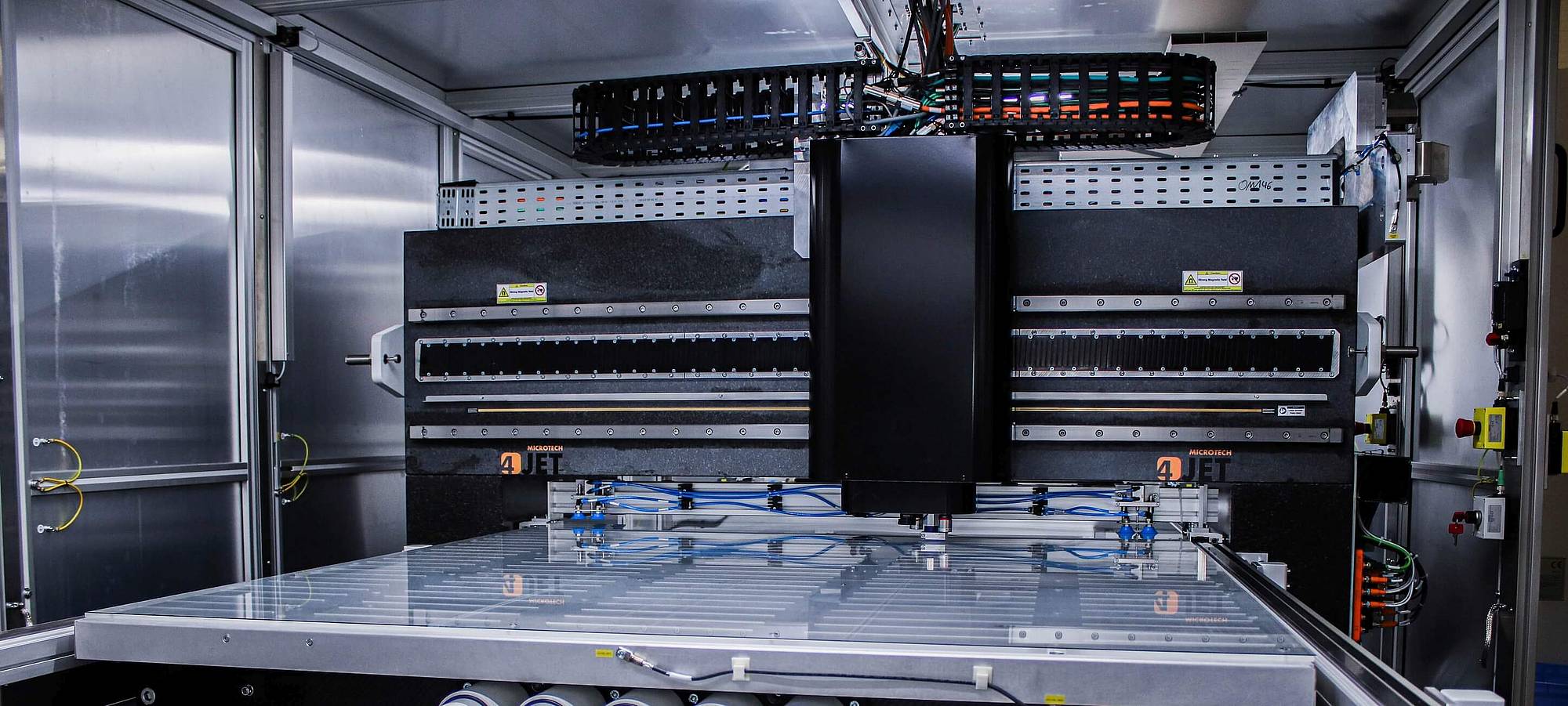 Game Changing Speed and Precision
Together with Plan Optik AG, we have developed a solution that can prepare several 10,000 vias per minute, which are then etched in a subsequent batch process before being coated. The resulting channels are positioned with a hole-to-hole accuracy better than +/- 2µm, the substrates are free of microcracks, and the insides of the channels are smooth-walled and can be homogeneously metallized. The process is suitable for glass types typical in the semiconductor and display industry. In addition to glass starting thicknesses of 100µm, various copper or Cu/Au layers down to 25µm thickness can be realized.
Next generation selective glass etching
The further development of laser technology for selective etching delivers significant advances for customers:
Magnitudes faster than conventional mechanical or laser-based processes based on ablation.
Hole diameter down to 20µm in flexible positioning
Clean process without masking and debris
Available on substrates up to 1500 x 800mm
Combination with the extensive process chain of Plan Optik AG creates the world's leading solution chain for completely processed and metallized TGV wafers.
Equipment or "as a service" – Your Call
We offer our customers a choice: we enable the production of components "as a service" or supply production solutions on a turnkey basis. Contact us to learn more!
Contact
We look forward to your questions – our experts are at your disposal.