| Laser Cutting, Laser Ablation, Laser Patterning, Trade Shows, 4JET microtech Micro on Macro at LASER World of PHOTONICS
4JET microtech presents solutions for precision processing of large flat and curved glass substrates
Laser glass processing specialist 4JET microtech will present its new micromachining solutions for thin-film patterning and glass separation of very large and curved glass sheets for various application areas.
In the manufacturing of todays' displays, automotive windshields, smart windows etc., many features and functions require selective and precise ablation of conductive or Low-Emissivity coatings, as well as precise and flexible cutting of substrates.
The challenges in laser processing of such very large and free-shaped glass substrates is to meet the requirements of precision and cycle time in 24/7 production environments.
4JET has tackled these challenges with its GLASS-LINE, comprising innovative laser systems for patterning thin-film coatings and for separating glass, based on 4JET's well-known innovative PearlCut process.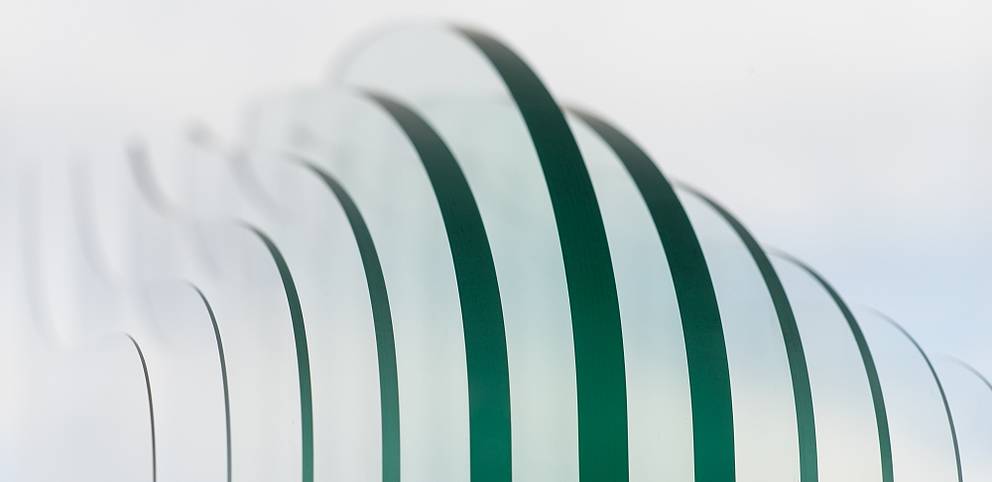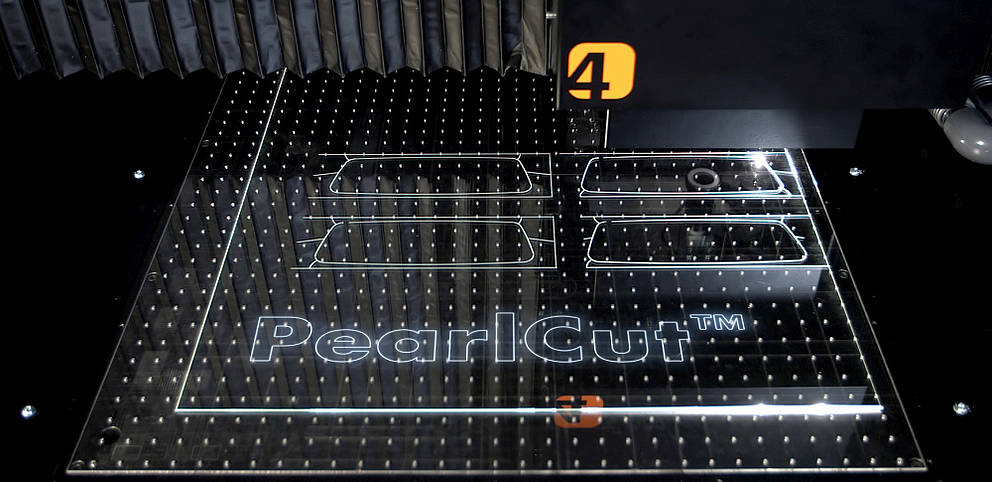 3D & XL – Fast, Large-area 3D-Patterning at High Resolution
4JET's new large 3-dimensional patterning solution enables to remove thin-film coatings such as TCO or low-E coatings on large curved glass sheets, such as windshields or other transportation glass substrates. The new system allows to cover a 3D processing volume of 1000 x 1000 x 300 mm³ and can create tracks at a resolution down to 100 µm as needed for realizing electrical features or deleted coating areas to enhance RF transmission or to enable camera operation. The 3D XL solution is designed as an inline system matching production line speeds of OEM automotive glass lines.
2D & XL – 2D Patterning Unmatched in Speed, Precision and Resolution
4JET is offering this platform for switchable glass applications (smart windows), providing high-speed, resolution and accuracy at the same time. Scribing of functional thin-film coatings on flat glass substrates with a size of approx. 2 x 3 m² is possible. Scribe resolution goes down to 10 µm track width making the features invisible to the eye.
Furthermore, 4JET´s unique high-speed patterning feature, in combination with multiple parallel scan heads provides an unmatched cycle time making the platform a very cost-effective tool for manufacturing innovative architectural glass products.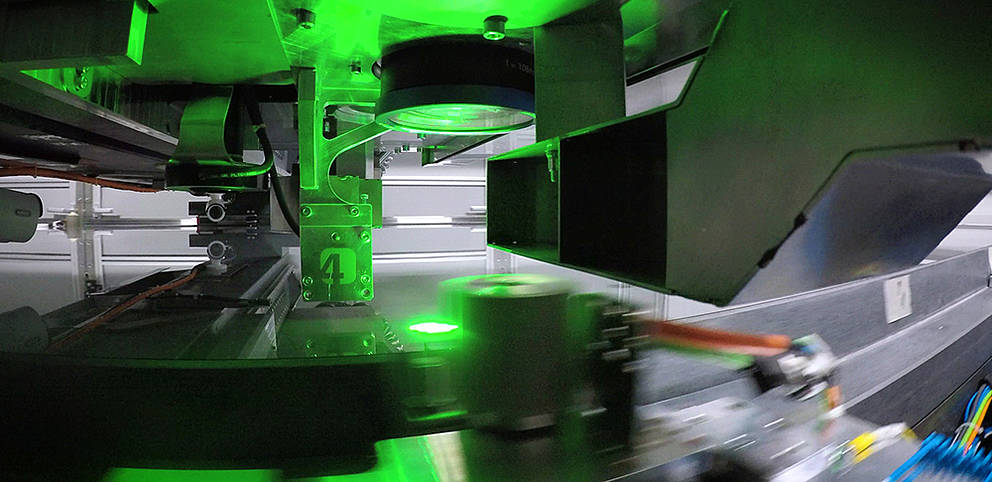 TWIN XL – PearlCut transferred to GEN10
4JET's PearlCutTM is a synonym for a kerf-less separation of glass substrates providing a 90° edge angle, high dimensional accuracy, no chipping and virtually free-form cutting shape capability. 4JET's TWIN XL transforms this capability to large substrates of up to 3 m length. This 24/7 production tool aims at manufacturers of displays, smart windows and other functionally coated glass parts.
Dr. Marc Hüske – 4JET's VP of Strategic Product Marketing for 4JET comments: "We take laser micromachining of glass to the next level by offering solutions for very large parts, combining speed, resolution and accuracy. This makes our new GLASS-LINE product lines cost-effective in 24/7 production. Furthermore, our customers benefit from innovations enabling them to realize new products and features."
Visit us at LASER, booth A3.419 and learn more about our laser systems for glass processing. We will be exhibiting together with our sister company 4JET Technologies GmbH.
June 24 – 27, 2019, Munich, Germany
Booth A3.419
Please contact our sales team to make an appointment.
We are looking forward to welcoming you!
Monday, June 24, 2019: 9:00 am – 5:00 pm
Tuesday, June 25, 2019: 9:00 am – 6:00 pm
Wednesday, June 26, 2019: 9:00 am – 6:00 pm
Thursday, June 27, 2019: 9:00 am – 4:00 pm
Back