| 4JET Technologies, Laser Ablation, Laser Patterning, Automotive Parts Laser Cleaning 4JET and Robolution cooperate
New cooperation enables customized robotic cells for surface technology with laser
The 4JET Group from Alsdorf and Robolution GmbH from Weiterstadt will in the future market joint system solutions for cleaning, decoating and pretreating technical surfaces.
Robolution will offer turnkey system solutions based on its years of expertise in building customized robotic cells, especially for Tier 1 suppliers and automotive OEMs. 4JET will develop the specific laser processes and supply integration modules consisting of laser, beam guidance, process parameters and software.
The collaboration is expected to result in "best in class" solutions in the fast growing segment of laser cleaning and surface preparation for vehicle production. These include, among others, the selective laser stripping of cathodic dip coated (CDC) components, the de-oiling of joints prior to laser welding or the cleaning and simultaneous structuring of adhesive surfaces.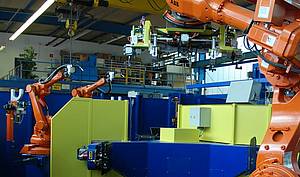 Robolution Managing Director Patrick Haber comments on the cooperation: "We are pleased to be able to expand our portfolio of process technologies through this cooperation. 4JET's laser know-how in combination with our specific robot solutions deliver leading-edge technology at automotive level."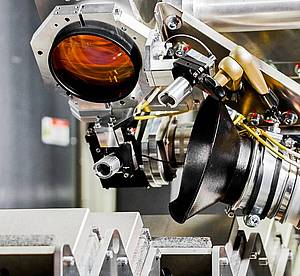 Robert Hillmann, Managing Director of 4JET Technologies GmbH and Head of the Tire / Automotive Business Unit: "We are world class in process development and deriving series products for laser cleaning. However, customized machine manufacturing in volume 1 requires other strengths, which we see excellently represented in Robolution."
Robolution, a Lincoln Electric Company, is a full-service automation integrator providing engineering, machining and integrated robotic systems with core competencies in advanced welding system design, high-quality welding fixtures, robotic integration, process automation and ongoing service and support.
Robolution's partners are selected according to the highest standards of quality, on-time delivery and flexibility. Long-term business relationships are the guarantee for solid growth.
The quality management system meets all requirements of DIN ISO 9001: 2015, and the company has implemented and applies an environmental management system in accordance with the requirements of DIN EN ISO 14001:2015.
Lincoln is headquartered in Cleveland, Ohio, and has 56 manufacturing locations, including operations and joint ventures in 19 countries, and a worldwide network of distributors and sales offices in more than 160 countries.
Back