| 4JET Technologies, Around 4JET, Laser Tire Marking, Tire Innerliner Laser Cleaning, Laser Mold Cleaning 4JET opens Tire Equipment Demo Center
German laser system integrator 4JET Technologies GmbH has opened a demo and application center for its range of tire manufacturing solutions.
After adding a second production facility in Alsdorf in the middle of this year 4JET has now increased its laboratory facilities and permanently installed a tire mold cleaning system, as well as automated and manual tire marking systems.
In addition, the company is adding automated handling and tire ID facilities as well as a system for demonstration and development of new tire processing solutions.
The demo center allows customers to qualify processes and products on standard production machines as opposed to feasibility tests in a lab environment.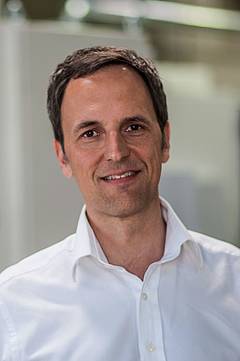 4JET CEO Jörg Jetter comments
"We supply mission critical equipment to some of the most demanding players in the industry. Our new demo center allows our customers to perform bullet-proof feasibility tests prior to purchasing. At the same time we can continuously develop new features and test them before market release. Last but not least, we can now offer comprehensive training for customers and new employees on site."
Back