| Around 4JET, 4JET microtech 4JET spins off micromachining business
Setting course for focused future growth after another year of record sales in 2015, German laser system integrator 4JET Technologies GmbH has transferred its micromachining business to a independent entity – 4JET microtech GmbH & Co. KG.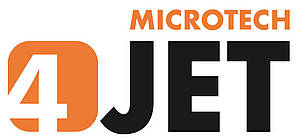 4JET Technologies GmbH will focus on the significant opportunities in laser cleaning and marking systems for the tire- and automotive industry. The company has seen double digit growth in this segment for 7 consecutive years.
Today 4JET is supplying equipment for mold cleaning, tire marking or other material processing solutions to every major international tire manufacturer. Customers also include other automotive suppliers and leading OEMs.
The micromachining business develops solutions for processing glass and solar cells for international blue chip customers. This segment has been operating as a separate business unit and grown steadily since the downturn of the solar equipment industry in 2012. It will now be transferred into a stand-alone company.
The two companies will continue to cooperate in the Alsdorf facility under a cooperation and shared service agreement. Management will remain in place at both units.
Back