Creating the Perfect Function
The term laser patterning refers to the most versatile application of laser light in micro material processing. In our definition, laser patterning refers to the ablation, removal or structuring of thin functional layers on glass in the thickness range up to a few microns. These functional layers comprise e.g. transparent conductive oxides (TCO) based on indium-tin-oxide (ITO), tin-oxides (SnO2), zink-oxides (ZnO), silver or gold layer systems, metallic layers like molybdenum (Mo) or photovolatic absorber layers like CIGS, CdTe and others. The structure size to be removed can range from very narrow lines in the coating with a width of 10 microns to the removal of areas 10 mm wide along the circumference of a 3 m by 2 m large glass substrate. Laser patterning respectively laser structuring is an enabling technology in many different application areas, e.g. transportation and architectural glass, thin-film photovoltaics as well as building integrated PV used to remove thin functional layers, mostly to implement an electrical, electromagnetic or optical function.
The interaction mechanisms between laser light and matter depends on the parameters of the laser beam and the physical and chemical properties of the material. Main laser parameters are its wavelength, maximum intensity, spatial intensity distribution and laser pulse length. In terms of interaction, the material is characterized by its absorption characteristics and thermal conductivity. Due to nonlinear absorption effects like multi-photon material excitation, even transparent materials like conductive oxides can be processed with a wavelength like 532 nm. These non-linear absorption effects are a result of an extremely high intensity, achieved by ultra-short laser pulses. Furthermore, the short interaction time between the material and the laser significantly reduces the thermal influence on the material.
We at 4JET chose the most suited laser source for a specific application based on the absorption characteristic and thermal conductivity of the material, taking into account the area to be removed respectively the line resolution to be achieved and last but not least considering machine integration and economical aspects. Possible solutions comprise UV-lasers (355 nm), laser sources emitting green (532 nm), near infrared (NIR, typically 1064 nm) or far IR (CO2 laser source emitting a wavelength of 10.6 µm) laser light. Beam shaping allows to further optimize the process result: Large-area top-hat profiles allow to achieve a high ablation rate for laser edge deletion (LED) tasks, a bessel beam achieves a focus size below the diffraction limit of a Gaussian beam.
Another important aspect to consider is the processing direction, i.e. the processing from the film or the glass side. Both have their own advantages and disadvantages. E.g. large area patterning is preferably achieved using glass-side patterning because of the higher ablation rate achieved.
Pulse length and pulse energy - key parameters
The improved material interaction and quality of laser processing results with shorter pulses have led to the development of laser sources over the last decades, providing shorter and shorter pulse lengths in the pico and femtosecond range, being able to deliver more and more pulse energy. At the same time laser sources for large area ablation have been improved in terms of pulse energy. As a result, laser patterning is on the one hand increasingly used in micro-processing applications, either enabling new applications or replacing established mechanical methods, on the other hand it provides economical means for large area processing.
At 4JET, we are taking account this versatility by always performing feasibility tests in the lab with different laser options prior to choosing the optimum laser source to be implemented in one of our TOPAZ machines. To determine and optimize the quality of the material processing several analysis tools are available, among them an SEM and laser scanning microscope to determine the 3D topography of the sample. Benefit from years of experience and our high-end laboratory!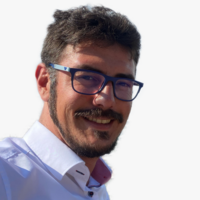 JobShop - Laser technology as a service

Through our JobShop we offer you the chance to benefit from 4JET's high-tech equipment for patterning glass without having to make the initial investment for your own laser processing systems. Our MicroFab location in Prutting near Rosenheim not only handles all production steps from initial sampling to 100% quality control, but also the procurement of substrates, cleaning and packaging as well as door-to-door logistics.
If you are interested in purchasing one of our precision laser systems for structuring glass, here is your opportunity to gain initial experience with the quality of laser patterning.
For more information about our laser processing service, please contact us at any time or visit our JobShop website.
4JET's solution for the perfect function on glass
Meet our TOPAZ line – designed for flexible, high-accuracy and cost-effective laser patterning on glass enabling the perfect function in architectural glass or Smart Windows as well as in transportation glass applications and technical glass applications.
Contact
We look forward to your questions – our experts are at your disposal.