| Laser Cutting, Laser Patterning, Laser Drilling, Trade Shows, 4JET microtech 4JET presents turnkey solution for laser glass cutting – live at glasstec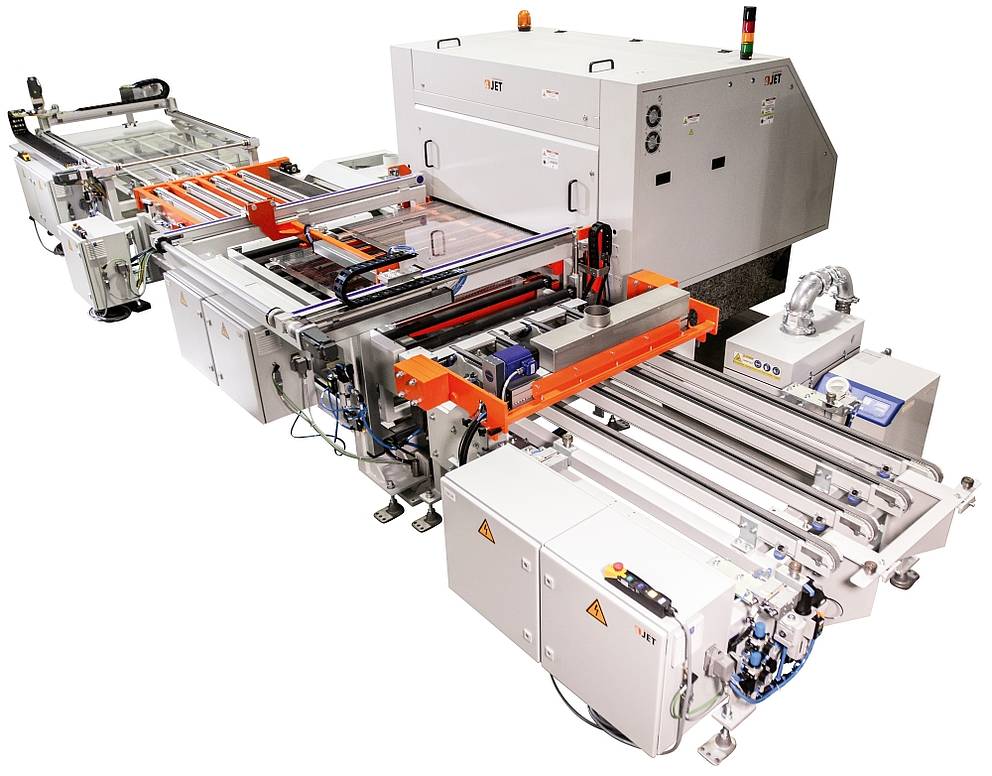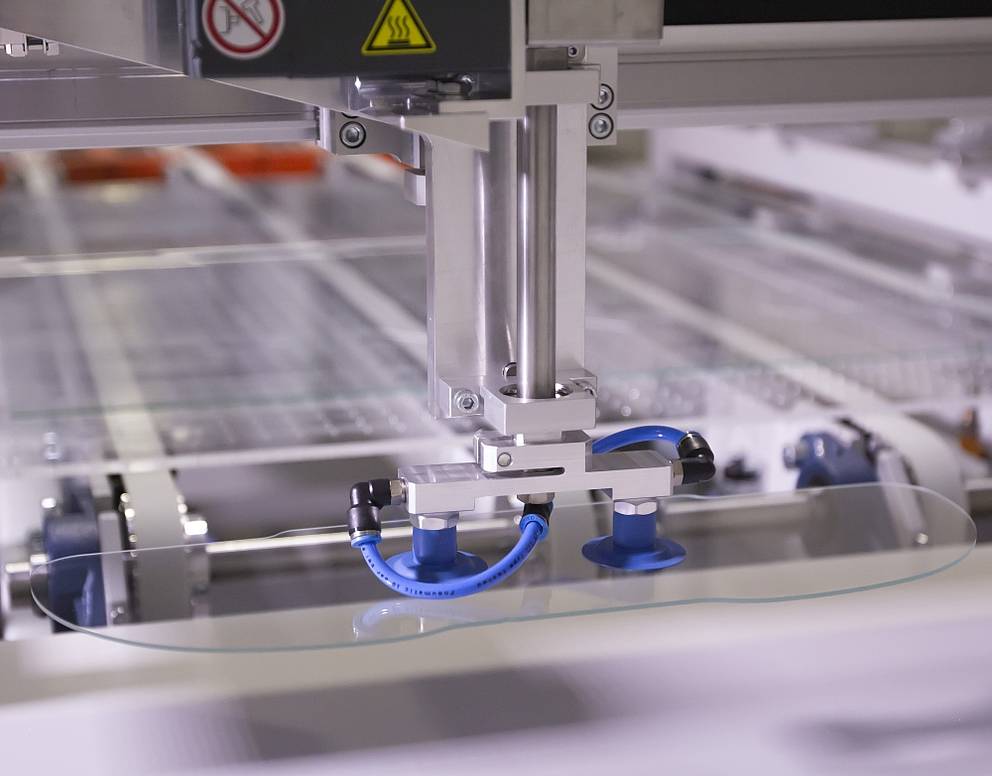 Despite the compact footprint the standard TWIN unit can process substrates of up to 1200 by 800 mm² in size.
With cutting speeds of up to 1 m/s, edge strength more than 2x compared to mechanical cutting, part precision in single digit micro meters and the ability to cut even small radii, the PearlCut™ technology enables one-step manufacturing of free shape contours.
"Swiss Knife instead of Pizza Slicer"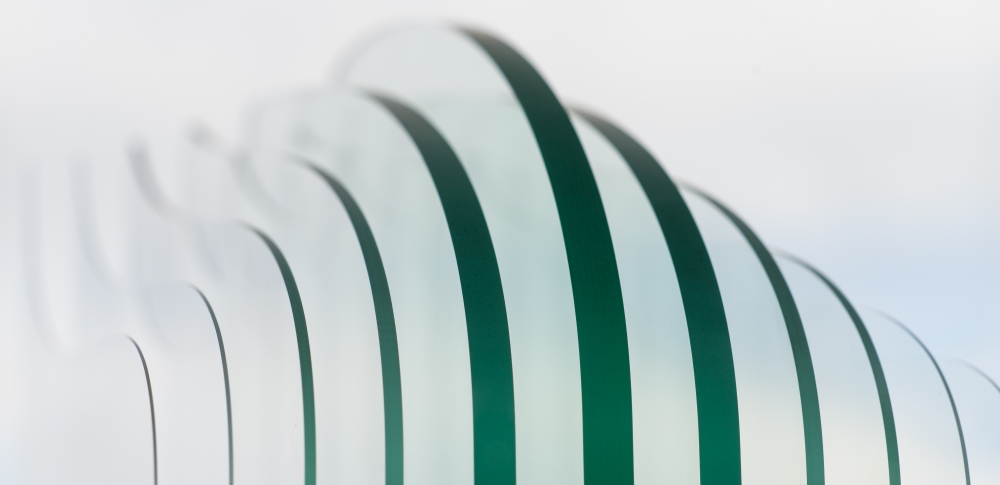 The standard systems are capable to cut all common glass types including soda lime, borosilicate as well as chemically strengthened substrates up to several millimeters thickness. The software enables easy import and editing of CAD drawings.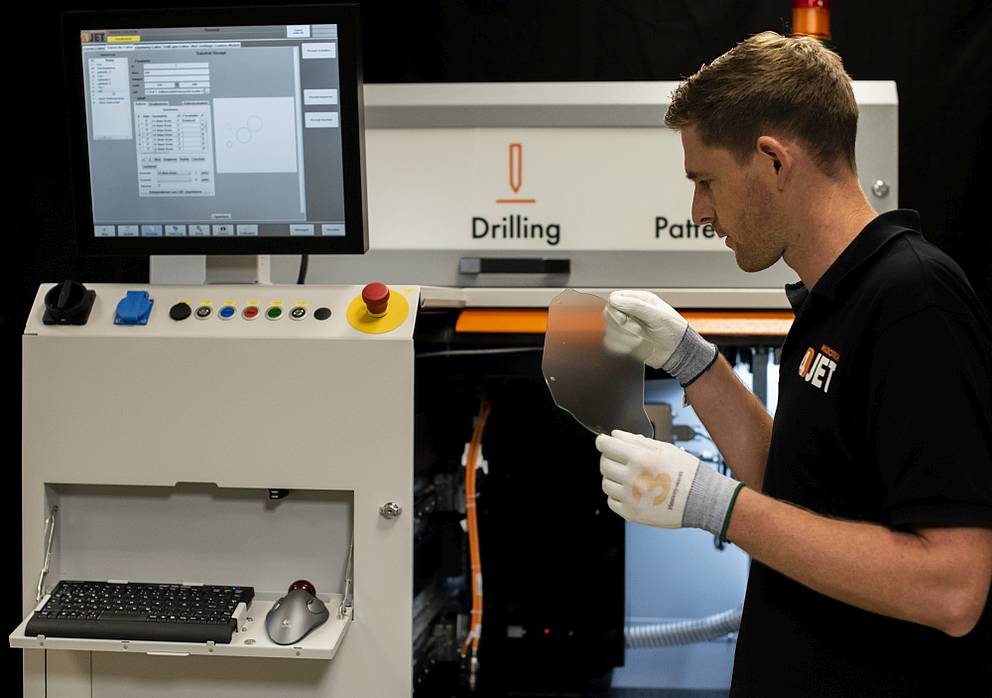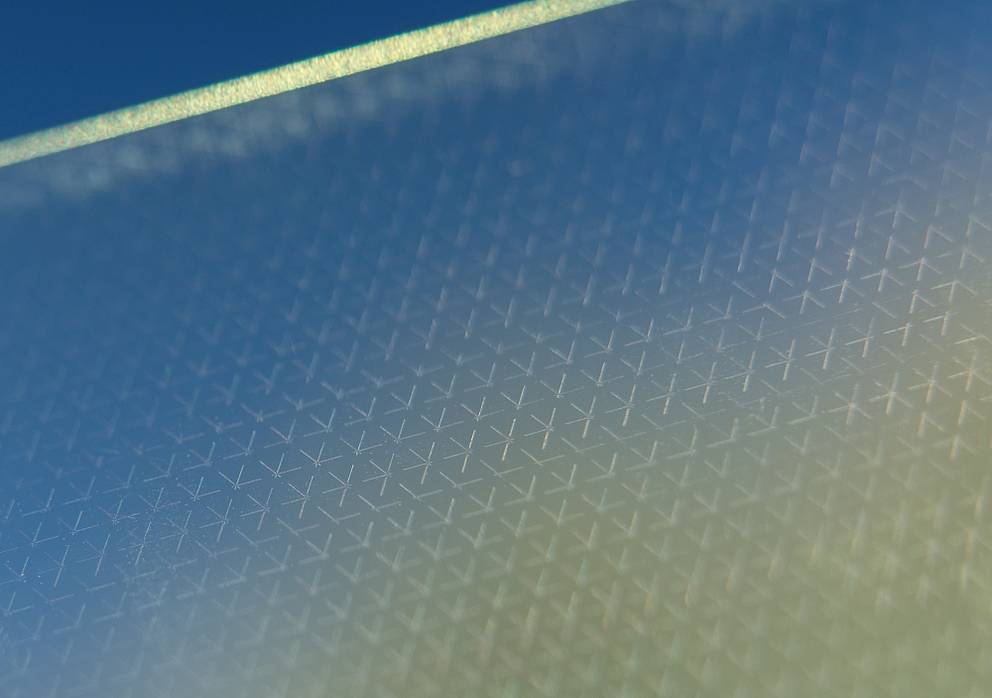 Visit us at glasstec – booth 11A31 – to learn more about our laser glass processing systems and experience our live demo at every full hour.
glasstec
October, 23rd – 26th, 2018
Opening hours: daily 9:00 am – 6:00 pm
Düsseldorf, Germany
Please contact our sales team to make an appointment.
We are looking forward to welcoming you!
Back